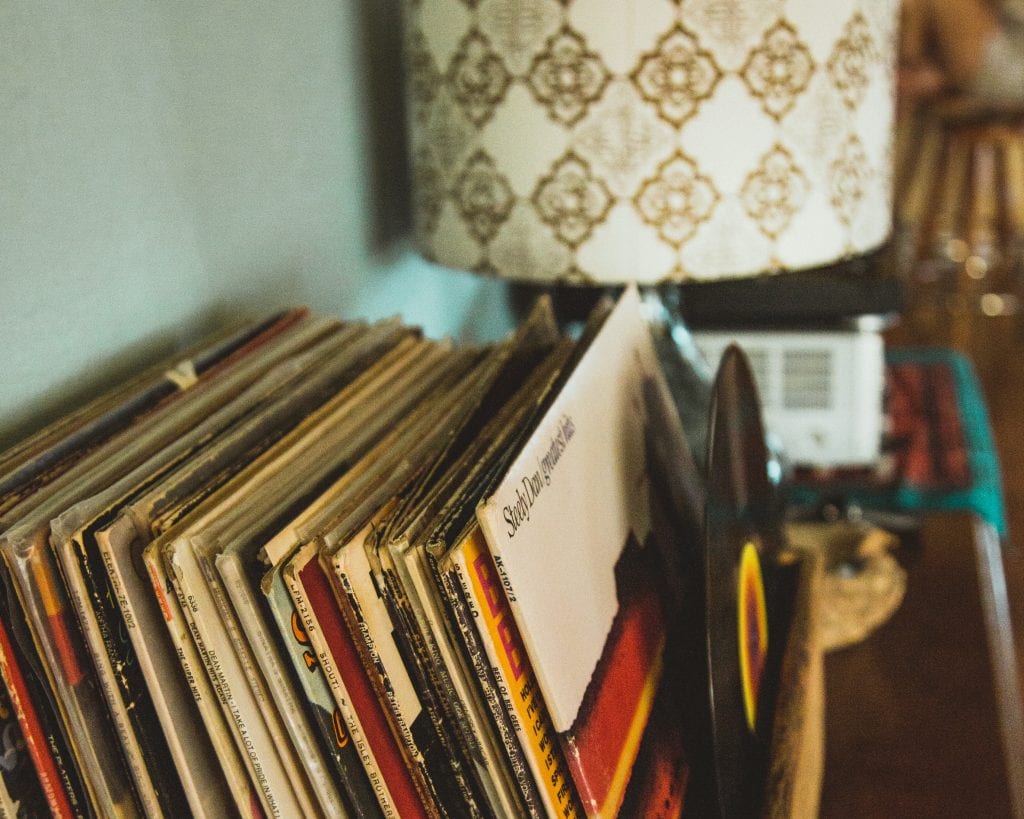 We've had an amazing sunshine-filled summer at MBT. We loved having a nice, long break from the rain at our Portland office and enjoyed soaking up that California sun at our new office in Orange County! Whether we're getting our tan on at Newport Beach or floating along the Columbia river with our friends, a perfect summer day isn't complete without some good tunes. To celebrate the end of summer, MBT has put together our 3rd annual Sounds of Summer playlist. Each year, we let the world take a peek into our Spotify accounts and listen to the songs that added a little something extra to our favorite season. Grab a pair of headphones and learn more about what makes each of us unique. Enjoy!
Kirk
David Ramirez – Watching From a Distance
Logan Vath – I've Been Told
The War On Drugs – Pain
Josh Garrels – White Owl (Josh Garrels & Mason Jar Remix)
Haiva Ru – Apple Trees
Devin
Pinkfong – Baby Shark Dance
Sam Cooke – Sugar Dumpling
Carly Rae Jepson – Cut to the Feeling
Tim Noah – Wow Wow Wibble Woggle Wazzie Waddle Woo!
Destinty's Child – Independent Women Pt. 1
Laura
Courtney Barnett – The City Looks Pretty
The Courtneys – Tour
Revel in Dimes – None
The Barr Brothers – Even the Darkness Has Arms
Lake Street Dive – Rich Girl
Brigid
Maggie Rogers – Give a Little
Bleachers – Don't Take The Money
Haim – Want You Back
The 1975 – Love Me
George Ezra – Shotgun
Kristi
Anne-Marie – 2002
MNEK, Hailiee Steinfeld – Colour
Dua Lipa – One Kiss
Taylor Swift – King of My Heart
Taylor Swift – Getaway Car
Jennifer
Travis Scott ft. Nav – YOSEMITE
DJ Khaled – No Brainer
5 Seconds of Summer – Youngblood
A$AP Rocky – Praise the Lord
Drake – Nonstop
Raquel
Maroon 5 ft. Cardi B – Girls Like You
Kacey Musgraves – High Horse
Zedd, Maren Morris – The Middle
Bill Withers – Lovely Day
Tupac Shakur – California Love
Mia
Jason Aldean – You Make It Easy
Jordan Davis – Singles You Up
Lanco – Greatest Love Story
Bebe Rexha & Florida Georgia Line – Meant to Be
Cole Swindell – You Should Be Here
Jake
King Gizzard and the Lizard Wizard – Sense
Car Seat Headrest – Bodys
Mac Demarco – Still Beating
Ty Segall – My Lady's On Fire
John Craigie – Westbound Bart
Liz
Lily James, Jessica Keenan Wynn, & Alexa Davies – Mamma Mia
Alice Cooper – School's Out
Cardi B – I Like It
The Carters – BOSS
Bad Bunny, Prince Royce, J Balvin – Sensualidad
Garrett
Chris Stapleton – Broken Halos
Childish Gambino – This is America
Tyler, the Creator – See You Again
Kasbo – Lay it On Me
Ray LaMontagne – Such a Simple Thing
Libby
Alvaro Soler, Flo-Rida & TINI – La Cintura
Young the Giant – Simplify
Tall Heights – Spirit Cold
SYML – Where's My Love
Vance Joy – Saturday Sun
Blind Pilot – We Are the Tide
Melissa
The Weeknd – Often
Anderson. Paak – Parking Lot
Youngblood – 5 Seconds of Summer
Bazzi – Mine
Leon Bridges – Bad Bad News
Taylor
Plies ft. Kodak Black – Real Hitta
Daz Rinko ft. Rahel Phillips – Sweetie
Teyana Taylor – Rose in Harlem
Royal Canoe ft. Begonia – Fussin'
Aaron Childs – Good Times
Nicole
E-40 – Yay Area
Niall Horan – Slow Hands (Basic Tape Remix)
Eric Church – Desperate Man
Cole Swindell – Break Up In The End
The White Panda – What We Kick, Push
Sara
Crowded House – Don't Dream It's Over
Mariah Carey – Always Be My Baby
Elton John – Don't Let the Sun Go Down On Me
Justin Timberlake, Alicia Keys – Morning Light
The Black Keys – Tighten Up
Shannon
Cardi B ft. Bad Bunny, J Balvin – I Like It
Drake – In My Feelings
Post Malone – 92 Explorer
Quinn XCII – Another Day in Paradise
Dan + Shay – Tequila
Quin
Maroon 5 ft. Cardi B – Girls Like You
Khalid ft. Normani – Love Lies
Brett Young – Mercy
Kane Brown – What's Mine Is Yours
Florida Georgia Line – Simple
Scott Thompson
Earth, Wind & Fire – Serpentine Fire
Little River Band – Reminiscing
Electric Light Orchestra – Turn to Stone
Heatwave – Boogie Nights
Billy Joel – Just the Way You Are
Emily
Social House – Magic in the Hamptons
AJR – Burn the House Down
Viceroy & Marc E. Bassy – Caught Me a Rhythm
Electric Light Orchestra – Mr. Blue Sky
Jay & The Americans – Come a Little Bit Closer
Tara
Taj Mahal – Queen Bee
The Eagles – Take It Easy
P!nk – I Am Here
Fleetwood Mac – Never Going Back Again
Lord Huron – Fool For Love
Candice
Cardi B ft. Bebe Rexha & Charli XCX – Girls
Bulow – Not a Love Song
Anne-Marie – 2002
Jason Derulo ft. French Montana – Tip Toe
Kiiara – Messy
Norm
Frank Sinatra – Summer Wind
Frank Sinatra, Count Basie – Fly Me to the Moon
Frank Sinatra, Count Basie – The Good Life
Frank Sinatra – The Way You Look Tonight
Bobby Darin – Beyond the Sea
Hazel
John Mayer – New Light
Tom Misch – Movie
Amber Mark, Mia Mark – Monsoon
Leon Bridges – Beyond
Vulfpeck – Back Pocket
Mary
Rex Orange County – Loving is Easy
Jessie Reyez, Daniel Casar – Figures, A Reprise
Berhana – Grey Luh
Honne – Shrink
Beyoncé – Wake Up